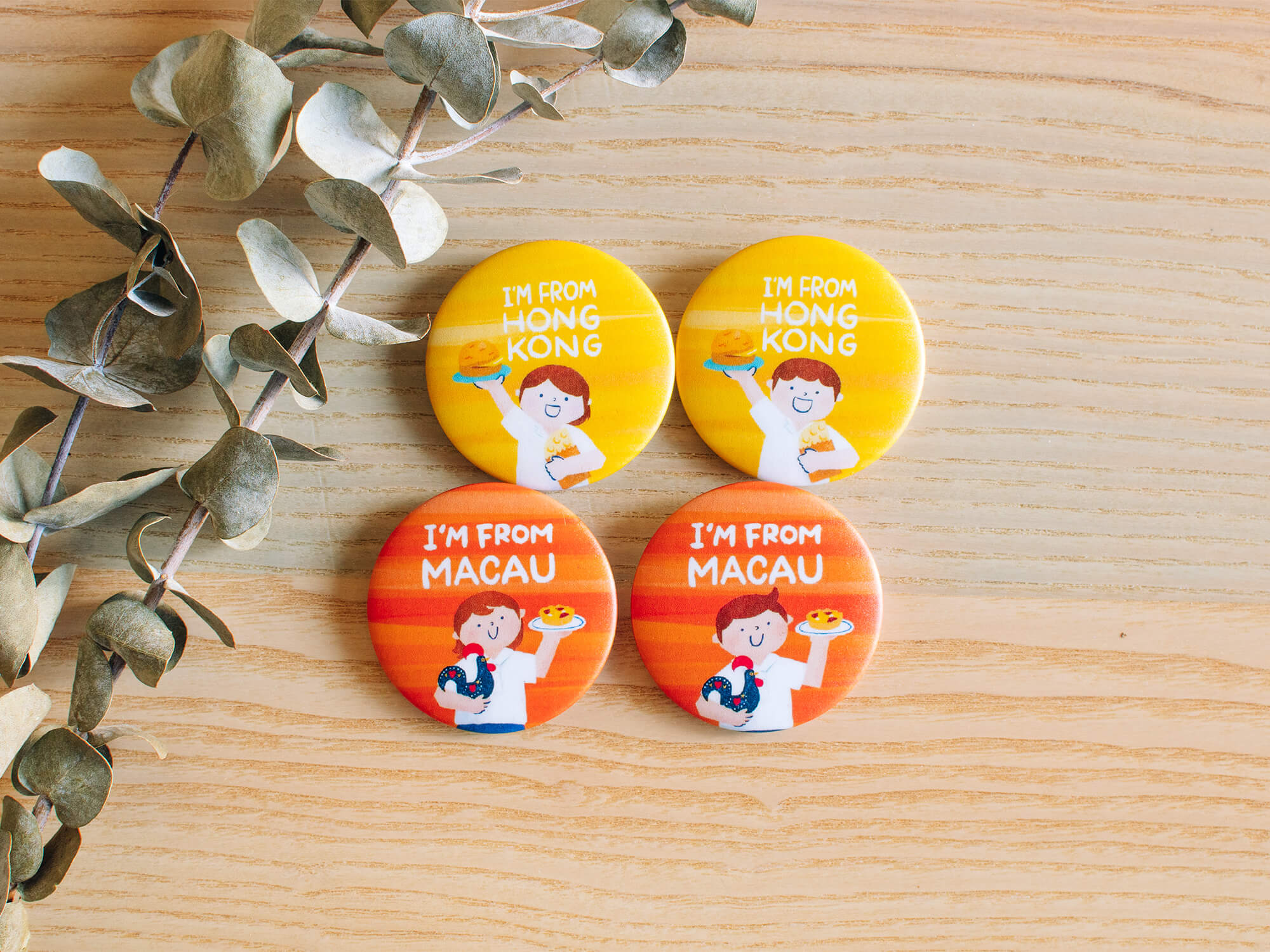 [更新:台灣款已經送贈完畢,感謝支持!]
給大家外遊時旁身!台灣、香港、澳門客人也有這個滿額禮啊 :)
https://inksundae.easy.co/products/i-m-from-hongkong-macau-badge
贈送方法:
台灣 / 香港 / 澳門顧客(按收件地址)
滿 NT680 / HK170 送 1 個,可累贈,即 NT1360 / HK340 會送 2 個,如此類推
不包括運費來計算
請於結帳時註明要男生還是女生,沒註明則會隨機出貨
如指定款沒庫存,便給你另外那款
送完即止
InkSundae 保留最終決定權
詳情
---
[UPDATE: All Taiwan badge are gifted. Thank you for your support!]
Gift for your trip! Taiwan, Hong Kong, Macau customers will be able to get this gift!
How to get it:
Taiwan / Hong Kong / Macau customer (Depending on shipping address)
Purchase for NT680 / HK170 to get one, accumulative. i.e. NT1360 / HK340 will have 2
Excluding shipping cost.
Please remark for boy / girl in check out. If not remarked, will deliver randomly.
If boy / girl is out of stock, will give you the other one.
While stock last
InkSundae reserves the right to the final decision.
Details:
44mm diameter
Made in Taiwan